StreamText.Net offers realtime translation of Captions into 52 languages using Google Translate. To setup an event with Language transition just schedule your event with the following setup on the CART/Captioning tab.
The cost is 6 cents a min per language.
New Feature: Do Not Translate
Now you can create a list of terms that you do not want translated. Just go to the menu option Translation Glossaries and click on Create Do Not Translate Glossary. You will get the form below.
Assign the Name, source language and each term you do not want translated. Once selected then click on the Create button. Note : Do not click on more than once! This operation takes about 30 seconds.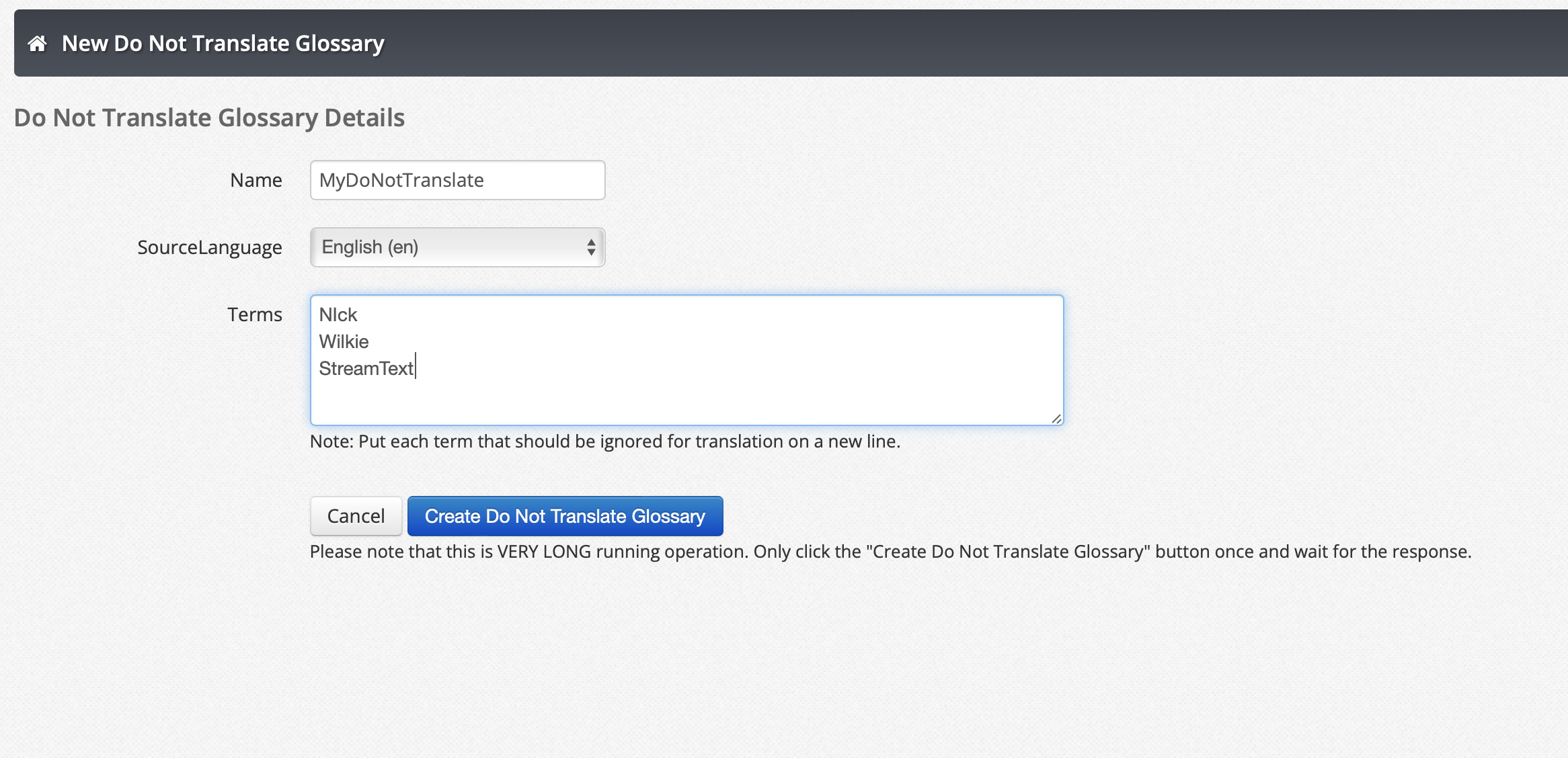 Once created you can now select when you are using Translation. You will notice a Dropdown when you schedule the event for the Do not Translate Glossary selection.
Check Include language translation
Select your source language
Select a Do Not Translate Glossary if you want to use one
Select the destination languages you want to use. You can have more than one. Below Spanish is the selected language to add more just select the language and click on "Add destination language".

Example below (section is on CART/Captioning tab)

How To View:
To view captions in different languages just select the language from the drop down on the StreamText.Net player. In the screenshot below you can see where that is located. In this case you are seeing the demo event which is setup for 7 languages.