We have made scheduling StreamText events event easier. You will notice now when you go to schedule an event that you have the option to use the default parsing format for the writer.
The default is currently set to the last parsing format used by the selected writer with a StreamText event. If you need to change or review the setting login and click on your name in the upper right hand corner and edit your profile.
This feature will make is easy for others to schedule events for different writers without having to know their output settings. However you can still schedule events by selecting the parsing format.
New parsing format selection- The default parsing format for the writer will be the first option.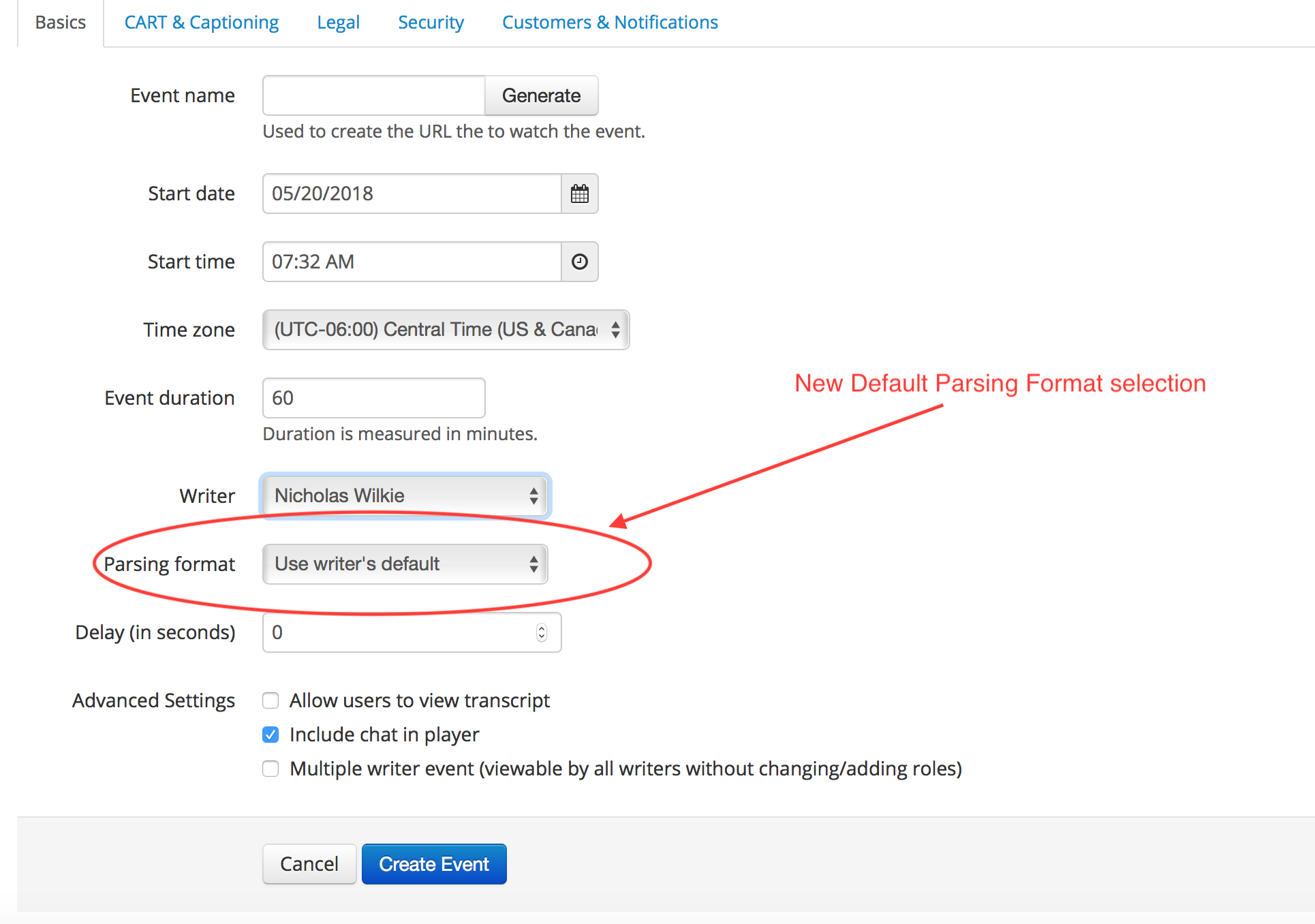 You can also select the parsing format like normal from the drop down.
To see the parsing format on the Scheduled event just go to "Details and Link". Below you can see the parsing format is ANSI.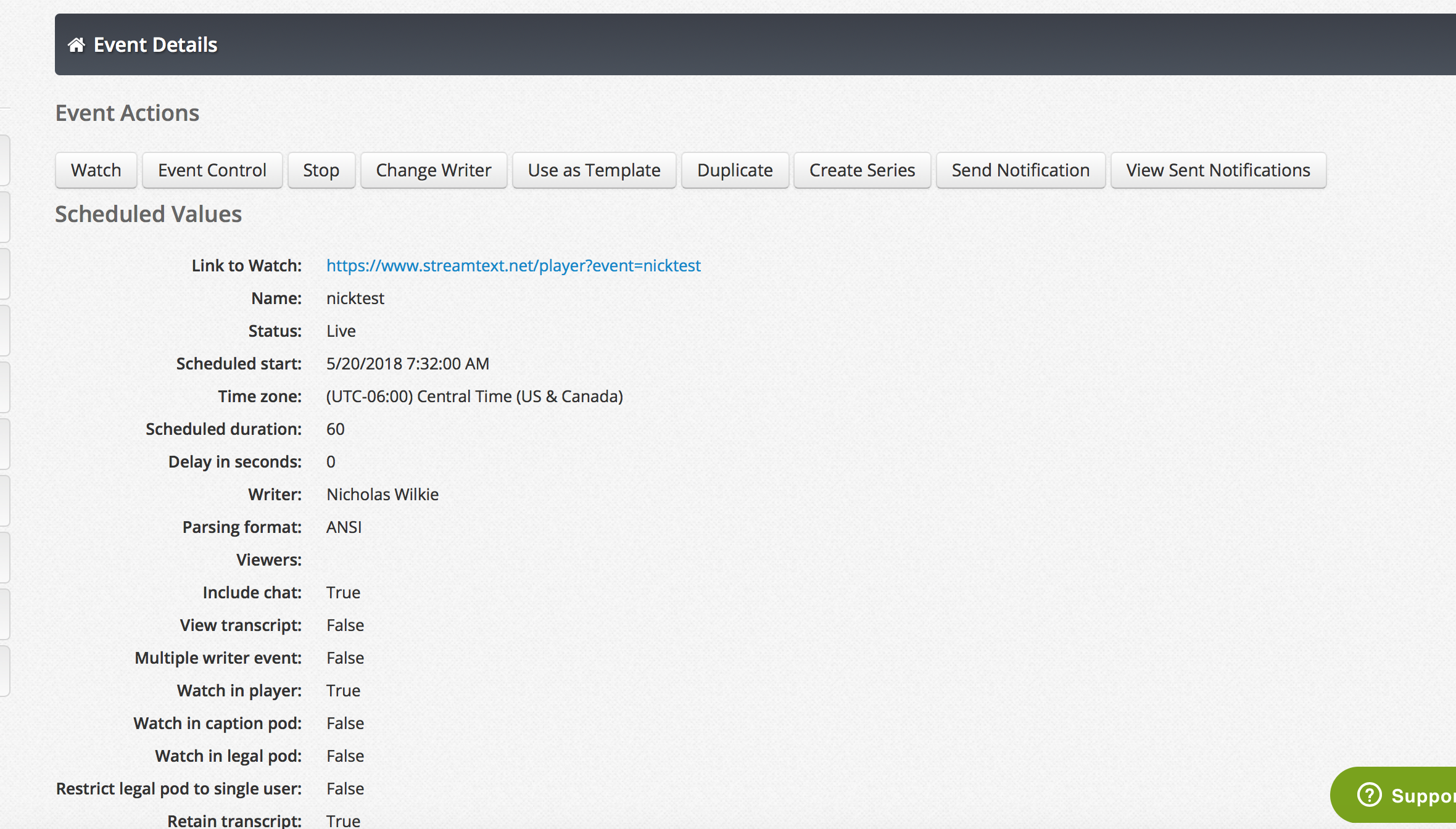 The change writer feature will also have the parsing format selection drop down